HOME ABOUT US DOG BREEDS FOOD HABITS GROOMING CONTACT US
FOOD HABITS
WHAT TO FEED YOUR DOG?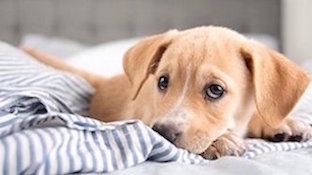 - Peanut butter. This is a great source of added protein and fiber for your pup and a tablespoon on their dry food is a surefire way to get them to eat it! Make sure to choose an all-natural peanut butter that does not contain the ingredient xylitol as it can be dangerous for pets.
- Yogurt. This provides a great source of protein for dogs (especially Greek yogurt). Make sure to avoid the brands high in sugar and preservatives.
- Lean proteins (like chicken, turkey and beef). Most of these meats are found in your pet's dry and wet foods anyway and are filled with healthy fats and proteins dogs need to maintain a healthy weight and energy level. Just be sure to feed them lean proteins that have not been cooked with strange vegetables, oils or wines.
- Salmon. The omega-3 fatty acids are good for your dog's coat and skin health, and provide him with a healthy source of protein.
- Pumpkin and sweet potatoes. Pumpkins and sweet potatoes are a great source of beta carotene and vitamin A and help keep your pup's digestive system on track.
- Rice and pasta. Plain or whole wheat pastas are a good source of energy for your dog. Just avoid feeding them fatty or acidic sauces.
- Apples. This dog favorite is a great healthy snack and is a great sources of vitamins A and C!
- Peas and green beans. Peas and green beans are a great way to infuse your pup's food with healthy, low-calorie nutrients. Peas provide extra potassium and the green beans are great sources of vitamins C and K.

HOW MUCH TO FEED YOUR DOG?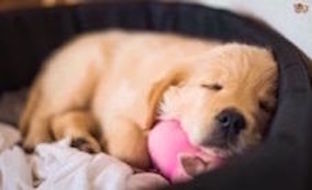 Most adult dogs should eat two meals a day (puppies often require three or more feedings), so you'll need to divide the amount in the table by the number of meals you are offering.
Combine this information with your knowledge of your dog's lifestyle to come up with the initial amount of food you are going to offer your dog. If I had a relatively inactive 35 pound Corgi who had a tendency to gain weight, I might start with 2 cups of food per day. On the other hand, if my dog was a hyper 35 pound Border Collie, I would feed a little more.
Next, use a scale or body condition scoring system to fine-tune the amount you are offering. Check your dog every 2-4 weeks and keep a diary of your results. If your dog is inappropriately gaining or losing weight/body fat, adjust your portion sizes appropriately. In general, dogs who are at a healthy weight:
Have an "hourglass" figure when looked down upon from above. The abdomen should be narrower than the chest and hips.
Are "tucked up" when looked at from the side. This means that a dog's chest is closer to the ground than his belly when he is standing.
Have ribs that are not readily visible but are easily felt with only light pressure.
Every time you change dog foods you will have to go through this entire process again.
Talk to your veterinarian if you have any questions about your dog's health or diet. The doctor can help you determine exactly how much your dog should be eating based on the specifics of the case.
also you can contact us for any other queries.
get the details on the contact us page

WHEN TO FEED YOUR DOG?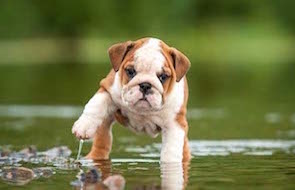 Most experts recommend feeding your dog twice a day — once in the morning and once in the evening — though puppies under five months of age should be fed three to four times a day, or as directed by your veterinarian.
While most dogs will dig in the moment you place the bowl on the floor, you may find that your adopted dog is a finicky eater, at least at first. After all, he's been thrust into a new home with new people, and he may be too nervous to eat. If this is the case, you will need to teach him to eat on a schedule.
Leave the bowl on the floor for ten minutes and then pick it up, regardless of whether he has eaten. (If your dog is a slow eater, this period can be extended to twenty minutes, but only if he is still eating during that time and hasn't gone off in search of other entertainment.)
At the next scheduled feeding time, put the bowl back down, again for only ten minutes. Pretty soon your dog will learn that he needs to eat when the food is offered.
Having regularly-scheduled feeding times not only establishes a routine, it also allows you to monitor your dog's health. If he picks at his food throughout the day, you may not notice right away if he's not eating well. But if he normally eats heartily as soon as you put the bowl down, you will immediately see a sudden lack of appetite, which is often an indication that he's not feeling well. If your dog's appetite doesn't improve in a few days, have him checked by your veterinarian. Another benefit of set feedings is that a dog who eats on a schedule poops on a schedule. contact us for answers to your queries